[et_pb_section fb_built="1″ admin_label="section" _builder_version="3.22″][et_pb_row admin_label="row" _builder_version="3.25″ background_size="initial" background_position="top_left" background_repeat="repeat"][et_pb_column type="4_4″ _builder_version="3.25″ custom_padding="|||" custom_padding__hover="|||"][et_pb_text admin_label="Text" _builder_version="4.4.8″ background_size="initial" background_position="top_left" background_repeat="repeat"]
Hello friends! It has been a while since we last updated this blog, and there are many things we would like to share with you. First of all, despite the pandemic, we at Moviendo Esperanzas keep working and redirecting the focus of each of our programs towards the new reality the country is living in. Here's a short summary of what we've been doing these past few months:
At Moviendo Esperanzas Association (AME), we tackle three main areas:
Community Development
Health
Education
COMMUNITY DEVELOPMENT
Improved Kitchen (COME): This project is taking place in Santa Cruz, Guanacaste, a province full of folklore and tradition.
Multiple reasons led us to the beautiful province of Guanacaste. We found great economic need and a strong attachment to wood-burning stoves. Santa Cruz is home to both natural beauty and beaches bathed by the Pacific Ocean. Tourism and its development is very important. Santa Cruz's great hotels are visited by national and international tourists. However, there is more to it than just development. Along with this abundance, there is also poverty, hunger, and other needs.
It's common to hear women from this area say "Beans taste better when cooked with wood" or "My mother and grandmother cooked with firewood, and I have to keep this family tradition". However, this is not just about tradition or taste. It is much cheaper to burn wood. One of the beneficiaries shared, "We don't need to buy gas or use electricity. We can find enough firewood in our backyards to cook".
We encourage families to plant trees and, in this way, contribute with reforestation in their community.
With COME, we want to help improve their health, providing a way to avoid smoke from staying indoors, which greatly affects the person cooking.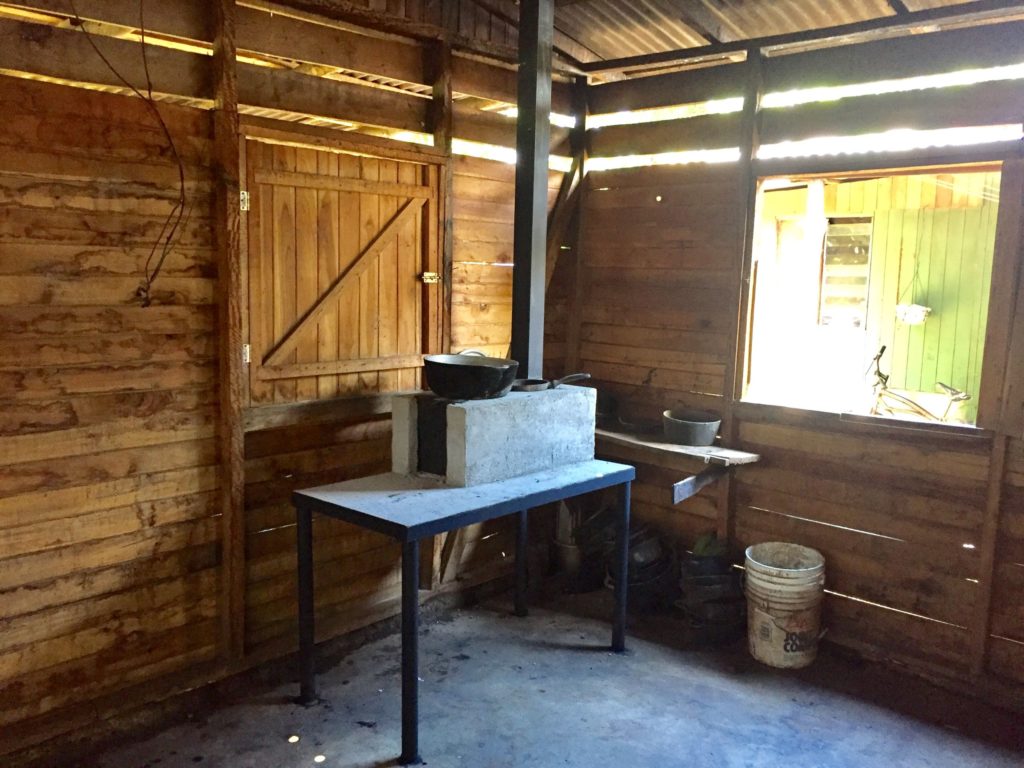 This is possible because of the device's design, which has a closed section that contains the firewood and includes a chimney and lids for the stoves.
We've achieved the following results:
We have supported 340 families.
Through this program, we were able to improve the health conditions of the beneficiaries, who often suffered from irritated eyes, asthma and rhinitis. Long term, we hope to decrease our beneficiaries' probability of developing chronic obstructive pulmonary disease (COPD).
90% of the people who use COME have said that the amount of smoke in their homes has decreased significantly, which is why the majority of beneficiaries use the improved kitchens to cook.
Virtuous Woman (MUVI): AME's programs focus on empowering 60 women who are socially and economically vulnerable so that through training and the development of their own businesses they can contribute to their family's finances.
Due to COVID-19, we were forced to make several changes since in-person training was no longer possible. We used technology to meet our goals:
We created fourteen video tutorials about crafting.
We shared 30 messages about COVID-19 prevention.
The women are creating handcrafted products, jewelry and baskets for sale.
During the crisis, with the intention of providing comprehensive support, Moviendo Esperanzas arranged food packages for 25 families through an NGO in Guanacaste. Thank God for this help. It was very timely, as these families have not received any income in several months. In addition, we are designing projects to care for families' food security (egg production, family gardens, broiler chicken) and family businesses. We are looking for partners who can collaborate with us in this project.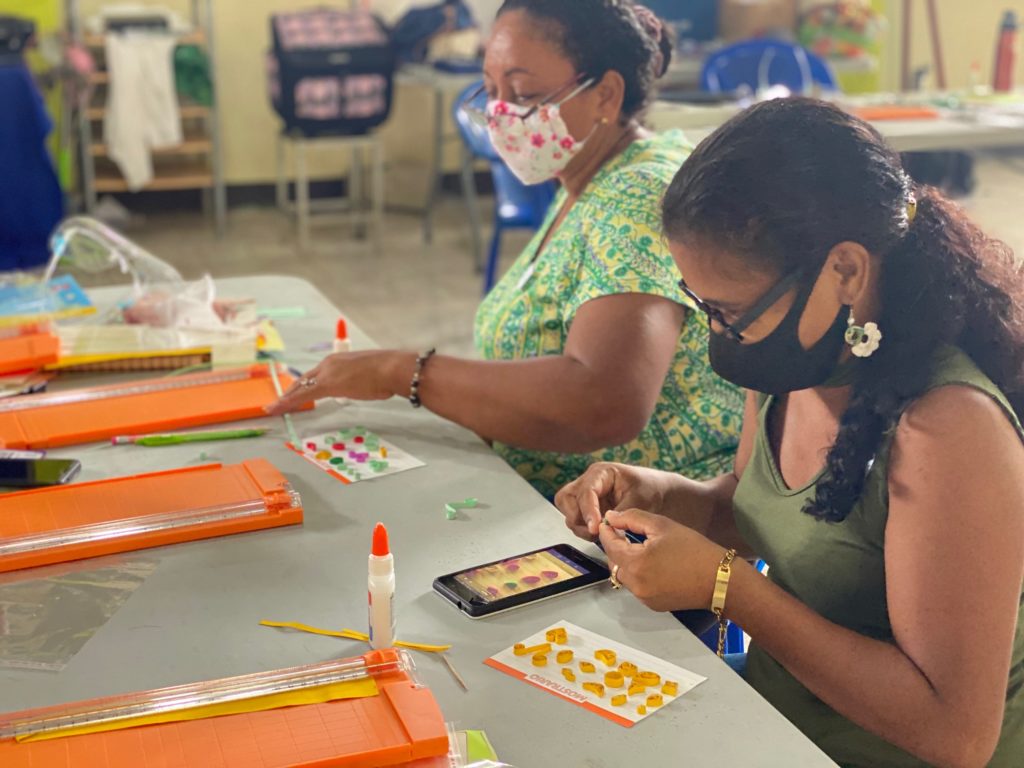 IN THE CONTEXT OF COVID-19
Solidary Family Economy: Contribute to family nutrition, incorporating protein to their diet. Also, stimulate economic growth, which will allow them to purchase more nutritious food.
Through this new initiative we wish to support two specific groups of people: women involved in MUVI, and pastors and their families.
Pastors: We're working hard on a proposal to provide rabbits for rearing and fattening.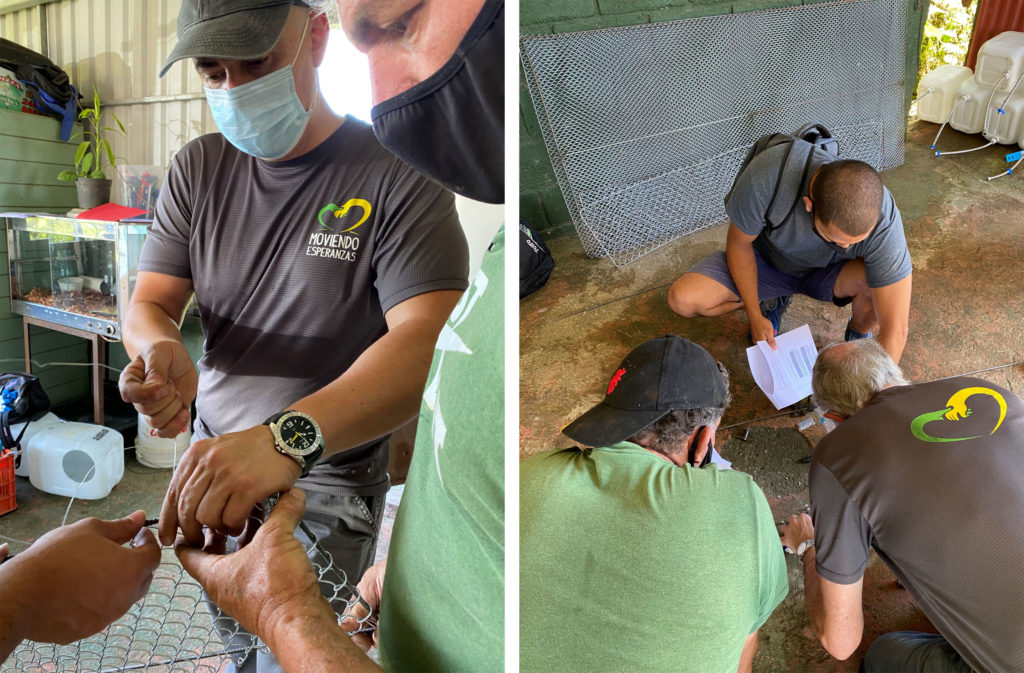 They will be given to pastors and their families to supplement their diet with high-protein meat, given that they are facing food scarcity due to their churches being closed. We also expect that this will benefit their church members, which will create a pyramid effect. Through this project, we want to help 100 families, and we will need your financial support and prayers to make this a reality.
MUVI:  Our short term goal is to provide the MUVI women with broiler chicken, vegetable gardens, laying hens, and support to reactivate some of their small businesses.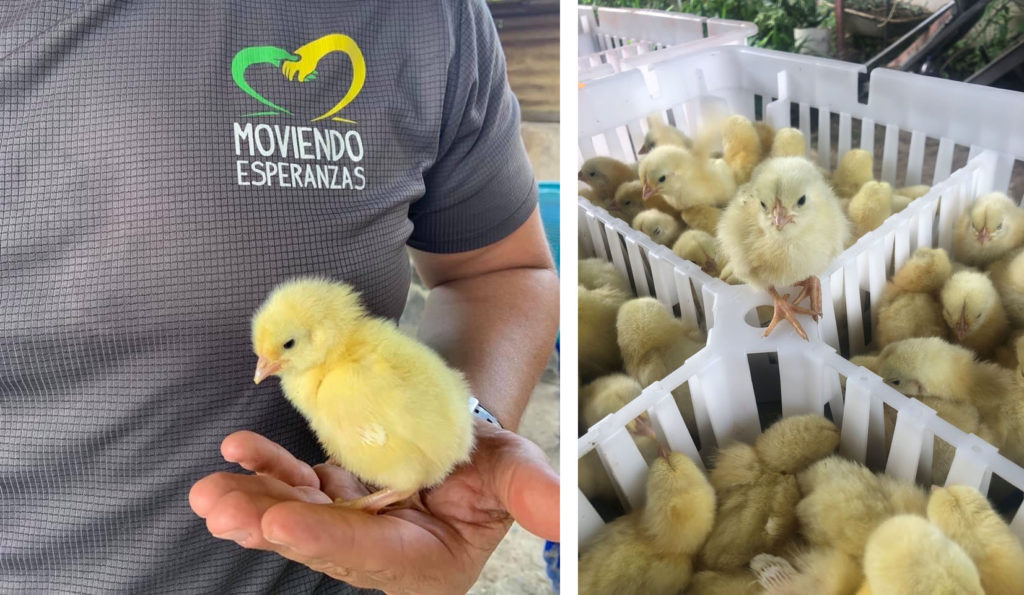 Call Center: We've opened a hotline to provide emotional and spiritual support to people in crisis, which is answered by trained volunteers. We are also providing support via Facebook.
SHIC and GHIC Training: We continue to use this time during the pandemic to prepare our leadership and pastors with our "Sharing Hope in Crisis" and "God's Hope in Crisis" training, both programs from the Billy Graham Association.
Wheelchairs: Due to government restrictions, we have not been able to have group wheelchair distributions, so we set one appointment per day with potential recipients or visit their homes and provide them with personalized wheelchairs.
Please keep praying for us. That God will give us wisdom to see these projects through and that He will keep supporting us with his provision, direction, and care. Thank you for being a part of giving hope to those who need it most!
[/et_pb_text][/et_pb_column][/et_pb_row][/et_pb_section]