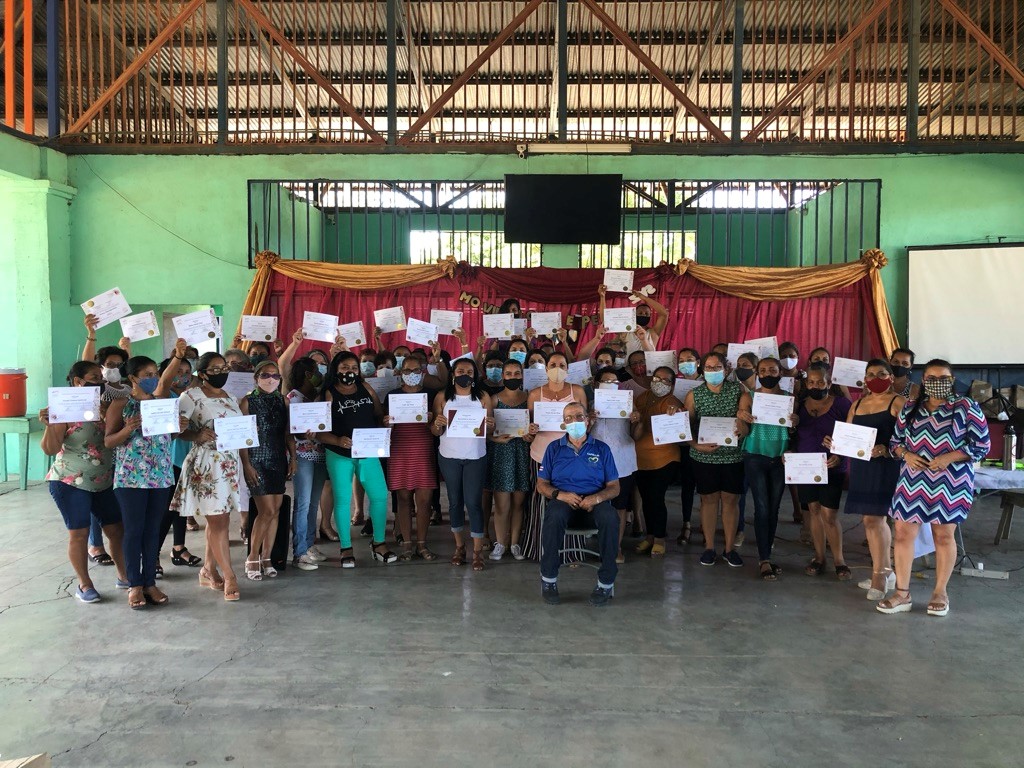 In Costa Rica, many women in vulnerable areas are exclusively dedicated to taking care of their home. Usually, they have to care for multiple children, clean the house, cook, wash, etc.
At Moviendo Esperanzas, we wanted to find a project for them that could contribute to boosting their self-esteem. Our JEWELRY AND HANDICRAFT PROJECT has motivated them and allowed them to work from home. These women have become entrepreneurs in their own right and are growing their business, one small step at a time.
We are very happy to report that over 80 women are involved.
With their new creations (e.g., bracelets, necklaces, earrings) and different abilities, they now have an additional source of income. They even surprise themselves when they realize how much they've grown in the mastery of their craft, and how they have developed their creativity and improved on techniques they've been taught.
Receiving income in exchange for their creations is wonderful for them.
Our hope is to bring this program to other parts of our country.
We would love it if you could visit us so you can see this project yourself!
We appreciate your support. You can make a donation at www.moviendoesperanzas.org